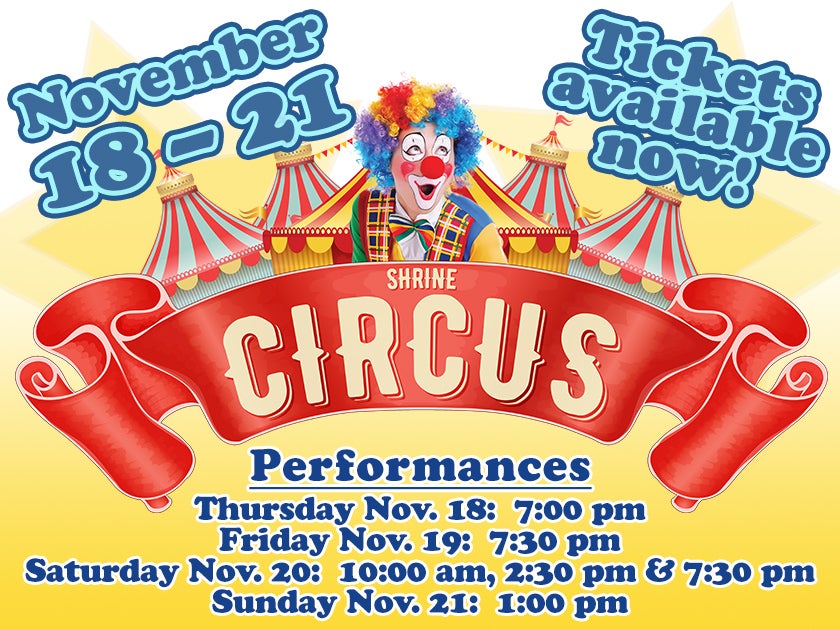 Event Info
The City of Independence does not require a mask. This event has not placed a mask, proof of negative test or vaccination requirement for the audience.
KC's ONLY 3-RING CIRCUS!!
Nov 18-21 -SIX showtimes to choose from.
Adult tickets start at $25. Kids are HALF PRICE!
See the FAMOUS Ararat SHRINE CLOWNS!!