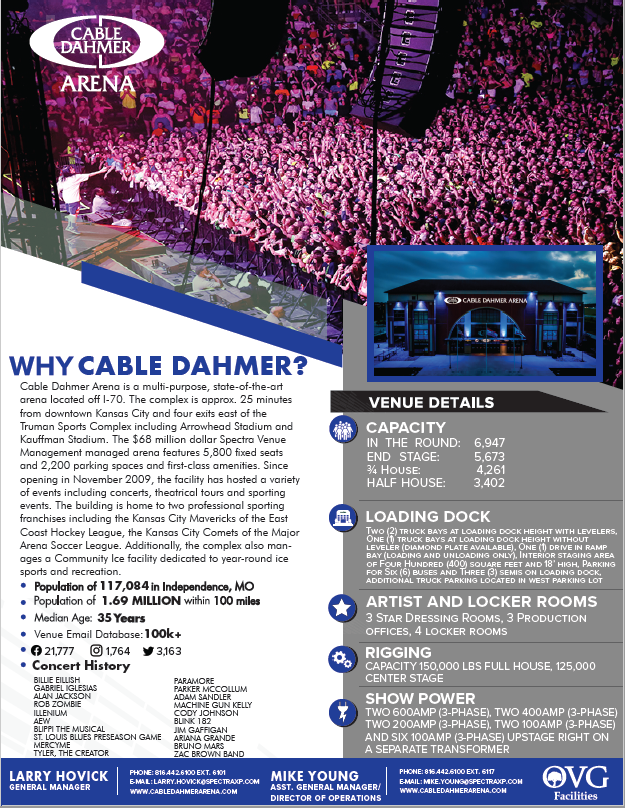 Downloadable Flyer: Cable Dahmer Arena Promoter One Sheet 2022.pdf
Production
For production and building technical information, please email Dillan Esco to learn more about our building capabilities.
Catering
For catering events, please email Rachel Highland to learn more about our catering options.
Booking
For rental and booking information, please email Larry Hovick.
Please provide the following information:
Type of event
Brief description of your event
Expected attendance
Time frame of the event (i.e. Month, Day, Year)
Your contact information and company name.